The Barn Part II - 2 Disc Edition Special Edition (Blu-ray and Various Artist Soundtrack CD)
It's been three years since Michelle (Lexi Dripps) escaped the events in Wheary Falls. However, she is still plagued with the questions of what truly happened to Sam and Josh (Mitchell Musolino and Will Stout) and the rest of her friends that disappeared on Halloween night. Now in college, Michelle and best friend, Heather (Sable Griedel) are put in charge of the annual Gamma Tau Psi haunted house. Unfortunately for Michelle some uninvited trick or treaters from her past come knocking...and this time they've brought their friends...
Featuring a monster mash of guest stars including Ari Lehman (Jason Voorhees from Friday the 13th), Linnea Quigley (Night of the Demons), Joe Bob Briggs and Diana Prince aka Darcy the Mail Girl (Shudder's The Last Drive-In), Lloyd Kaufman (The Toxic Avenger), and Doug Bradley (Pinhead from Hellraiser).
The BRAND NEW SLIP COVER designed to look like a VHS from the artwork of Graham Humphreys matches perfectly with the previously released The Barn Part I Slip cover also by Mr. Humphreys.
Bonus Various Artists CD Soundtrack includes songs from:
LIPZ, Legendary Hucklebucks, Sykotik Sinfoney, Rebel Flesh, First Jason, Black Jack Suicide, Love Razor, TRUCKSTOP, D_VY (fea. Ko$te & Hexmane) and FighterV
Get our Special Edition Blu-ray release that features some great additional content. You can also Upgrade your copy to an "Autographed Blu-ray" including signatures from Joe Bob Briggs, Diana Prince, Ari Lehman, Linnea Quigley and cast!
We even have a super ULTRA LIMITED AUTOGRAPHED COPIES of less than 100 units signed by Doug Bradley!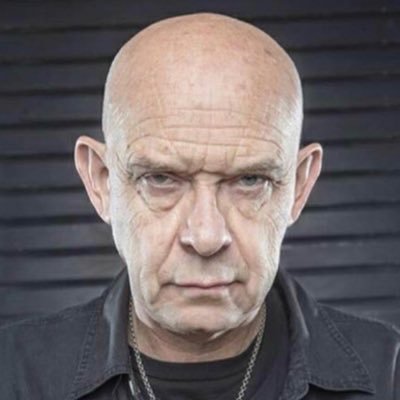 Optional Upgrade ($35)
signature includes
:
- Justin M. Seaman (Writer/Director & The Boogeyman)
- Mitchell Musolino (Sam)
- Sable Griedel (Heather)
- Caden Holmes (Hallowed Jack & Screecher)
- Tanya Seaman (Swine)
- Chad Bruns (Charlie)
- Zane Hershberger (Co- Director of Photography and Editor)
Optional 2nd upgrade ($55) signature includes all previous PLUS:
- Joe Bob Briggs (Drive-In Joe)
- Diana Prince (Dottie)
- Linnea Quigley (Ms. Barnhart)
- Ari Lehman (Dr. Rock)
Optional 3rd upgrade ($70) signature includes all previous PLUS:
-Doug Bradley (Walter Daniels) 
____________________________________________________________________ 
This Blu-ray will include a reversible sleeve featuring the classic "Sadist Art Designs" artwork on one side and a brand new design by "Devon Whitehead" that will be featured on a surprise project in the works!
____________________________________________________________________ 
"Returning to The Barn" is nearly an hour long documentary that tells the journey of re-opening the barn doors several years later and all involved to make the monster mashup happen. Includes interviews from the cast and crew as well as Ari Lehman, Diana Prince and Doug Bradley.
____________________________________________________________________ 
DISC 1 Blu-ray
Feature Film: (UNRATED)
Bonus Content Info- Over 90 minutes of Extras:
• Audio Commentary by Justin M. Seaman (Writer/Director/Editor/Co-DP), Mitchell Musolino (Actor - "Sam") and Zane Hershberger (Co-Director of Photography and Co-Editor)
• "Returning to The Barn" Documentary - Cast and Crew Interviews (Including Ari Lehman, Diana Prince, Doug Bradley and more!)
• Gag Reel
• Deleted Scenes
• "Into The Night"- FighterV music video
• "B-Movie
"- Legendary Hucklebucks music video
• "Dr. Rock Saves The Day"- First Jason music video
• Trailer
• Reversible cover artwork by Marc Schoenbach and Devon Whitehead
DISC 2 CD
Various Artists Soundtrack
•
Track 01: LIPZ - Get It On
•
Track 02: Legendary Hucklebucks - B-Movie
•
Track 03: Sykotik Sinfoney - Posers
•
Track 04: Rebel Flesh - Alive Comes The Night
•
Track 05: First Jason feat. Lovari - Dr. Rock Saves The Day
•
Track 06: Black Jack Suicide - Parental Control
•
Track 07: Love Razor - Too Hot To Handle
•
Track 08: Sykotik Sinfoney - Maniac Depresso
•
Track 09: TRUCKSTOP - Call Of The Void
•
Track 10: D_vy (feat. Ko$te & Hexmane) - Back Off
•
Track 11: FigtherV - Into The Night
________________________________________________________________________________
Single Layer Blu-ray Disc (25GB)
Region Free (Factory Pressed/NOT BD-R)
Unrated/Color/16:9 Widescreen/86 Mins
Captions: English 
---
Share this Product
---
More from this collection